Ankara's Supply Chain Finance (SCF) is a comprehensive suite of solutions designed to optimize the working capital and liquidity needs of SMEs within a supply chain. Our full range of financial instruments and services allows suppliers and buyers to manage their cash flows effectively, reduce transaction costs, and improve overall supply chain efficiency. We provide tailored funding solutions that enhance the financial performance of the entire supply chain, benefiting all stakeholders.
Reverse Factoring process flow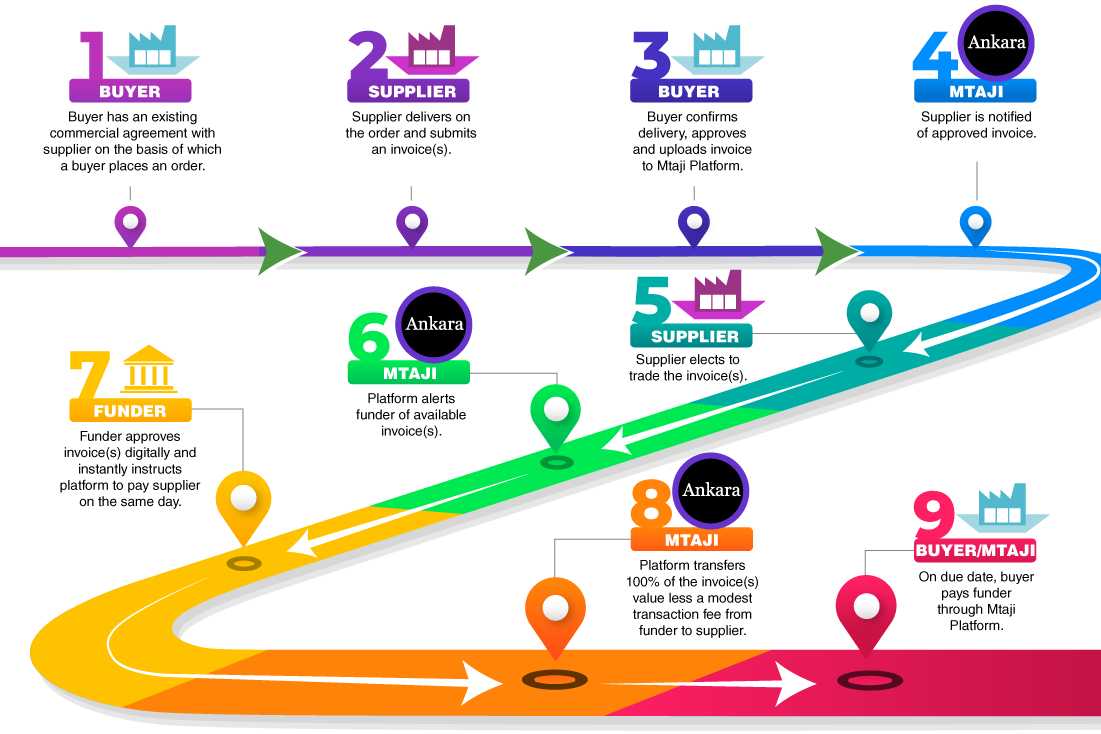 Reverse Factoring Video explainer
Contact us for more information:-
Buyer
If you are a buyer looking to optimize your working capital, de-risk your supply chain by supporting your suppliers or free up cash-flows trapped in your supply chain.
And if you are looking to set up a supplier portal to collaborate with your suppliers and digitize your procurement process.
Supplier
If you are struggling with manual processes and lack of visibility on your trade documentation?
If you are working with credible customers and wish to access Purchase Order/Contract Finance, short term working Capital and Invoice Discounting – all unsecured.
Investor
If you are a Financial Institution, Fund, Insurance Company, Hedge Fund, High Net Worth, or any Financier Individual looking to tap into a proven low-risk asset class