Mtaji Technologies is an Africa-focused FinTech seeking to democratize access to working capital for Small and Medium Enterprises through the Ankara Platform – the unique Marketplace for digital credit for African SMEs.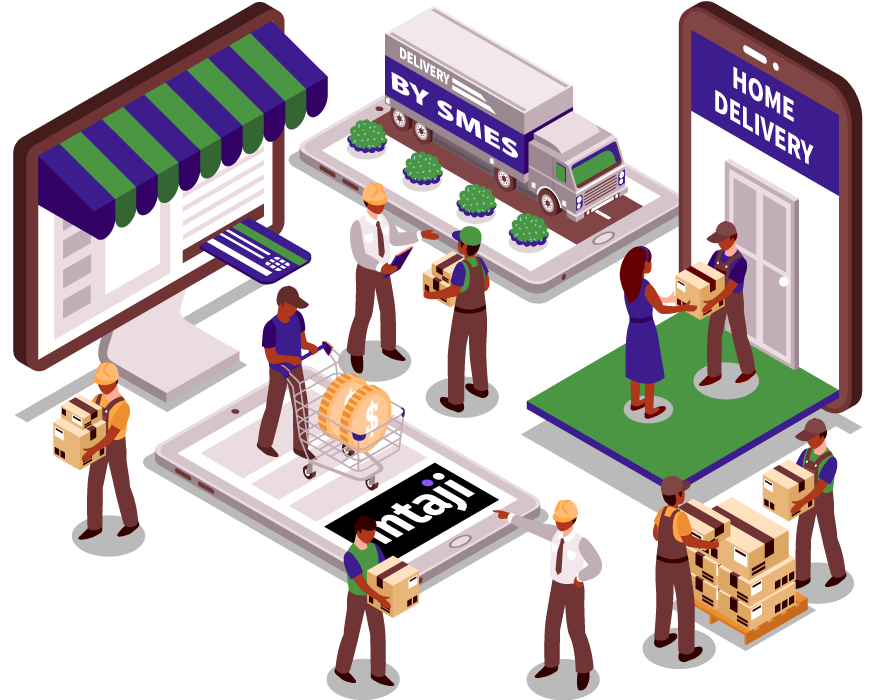 Ankara is a unique and innovative marketplace that addresses the needs of all Supply Chain parties, guaranteeing long-term sustainability. Based on a 3-sided marketplace model, Ankara "curves out" different funding programs for different parties, creating seamless credit capacity from different funding sources including banks, DFIs, impact investors, trade finance funds, and pension funds. The platform's proprietary credit scoring algorithm ensures that any party on the platform can access funding at the touch of a button. This algorithm is based on the unique SME blended scoring logic.
The platform's 'holy grail' of the physical and financial supply chain supports event-triggered financial services along the supply chain, such as PO financing, Invoice financing, and distributor financing, providing full transparency into each transaction. The platform solutions are based on the definition by the Global Supply Chain Finance Forum (GSCFF), including Receivables-based and Loan-based products.
Our comprehensive solution further utilizes embedded b2b payments module to enable users to send and receive funds through their digital wallets.
Mtaji is committed to delivering the best possible user experience and is constantly improving the Ankara platform to meet the evolving needs of our customers. Join us today and experience the power of Mtaji!
Our Key Staff
Chief Executive Officer
Over 15-years of C-Level experience in Banking and Finance.
Over 10 years of Pan-Africa experience as a Business Consultant advising private and public enterprises, Corporates, and SMEs.
Strategic problem solver, innovator, entrepreneurial, and Visionary
Participant and speaker in numerous conferences in Trade and Supply Chain Finance.
Actively involved in AfCFTA initiatives
B.Com (Accounting), Diploma in Banking, Diploma in Risk Management, ACSI, and various skill-enhancing certifications.
Kefa is a Co-founder of Mtaji Technologies
Chief Commercial Officer
A C-level executive with 20+ years of working within the financial services industry.
Adept at developing short- and long-term growth strategies for new and midlife technology enterprises
Extensive experience in Fintech Innovation and penetrating new markets.
Led initiatives that won many accolades in Digital Tech Excellence Awards, Financial Inclusion Awards, 2019, and Global Finance, among others
Pan-African consulting experience for Banks and DFIs in Trade Finance and digital transformation
MBA, B.Com (Finance), CPA(K), Dip. (MIS)
Chief Innovations Officer
An experienced innovator with over 20 years of global experience in FMCG, Manufacturing, aviation, and trade.
Working through a company he founded, Intelligent Ideas International, Evans has facilitated innovative trade deals covering, inter alia, South Korea, Canada, South Africa, Germany, and Italy.
His practical and deep understanding of global trade and pain points in global value chains is instrumental in designing the Mtaji solutions
Evans is a Co-Founder of Mtaji Technologies
Chief Technology Officer
A seasoned and dynamic IT professional with hands-on experience leading all stages of systems development.
Excellent at providing comprehensive secure network design, system analysis, and full life-cycle project management.
Proficient in:

Platforms: Windows OS, MS Exchange Server, Unix, and Mac OS
Networking: LAN/WAN admin, VPN, Sophos/Astaro firewall, CISCO routers, and ISA Gateway admin
Programming: PHP, Laravel, Vue JS, React JS, Angular JS, C#, VB, NET, jQuery, Expo, etc
Database - MS SQL, Oracle, MySQL, PostgreSQL, NoSQL, MongoDB, and Sybase
Technology: Virtualization, cloud, and mobile computing An experienced innovator with over 20 years of global experience in FMCG, Manufacturing, aviation, and trade.
Senior Developer
A full-stack software engineer with over 6 years of experience, in software analysis, design, and development.
Proficient in JS: NODEJs, AngularJs, ReactJs, NextJs PHP (Laravel Framework), Python (Django Framework), Linux, Mac Terminal Maintenance, Figma, PSD, MYSQL, MongoDB, Postgres RDBMS, among others
Lee has been involved in developing and supporting finance and non-finance software.
His good people skills make him an efficient project manager for Mtaji.
Join the Mtaji team
We are continually looking to onboard innovative and enterprising individuals who are aligned with our vision.
Please click the button below to apply/see open positions.